General BUFF Shock Absorption Film Installation
---
Installation Walkthrough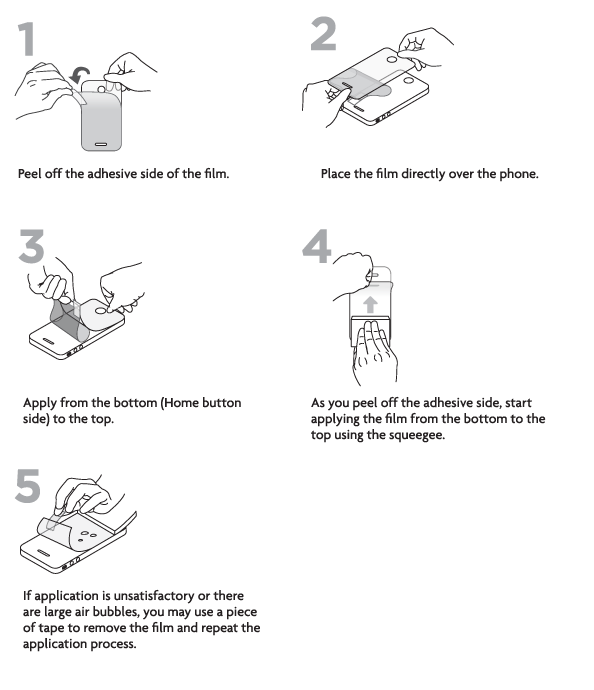 BUFF's proprietary air bubble releasing adhesive should take about 24 hours to get rid of air bubbles.
Time varies depending on the weather condition.
---
BUFF Labs Limited Warranty
This screen protection film is intended to provide enhanced impact protection versus regular scratch-proof screen protection film. User agrees that Buff Labs' liability is limited to repair or replacement of the screen protection film exclusively. In no circumstances shall Buff Labs be liable for any items (including electronics) used in conjunction with Buff Labs' products. Buff Labs cannot ensure proper application of the film, nor post-production damage to the film and therefore is not responsible for any damages to contents protected by the film. It is user's responsibility to ensure the film will protect the contents to user's satisfaction. User uses this film at his/her own discretion and takes responsibility for any damages to any items used with the film.